She said it's 8° and Rise'n
A cold, but sunny, New Year's Eve.  A temperature of 8° with some overnight snow .. the morning sun, low in the winter sky, made everything glisten.  A good day for hot chocolate and a couple of Johnny Cash albums on the turntable.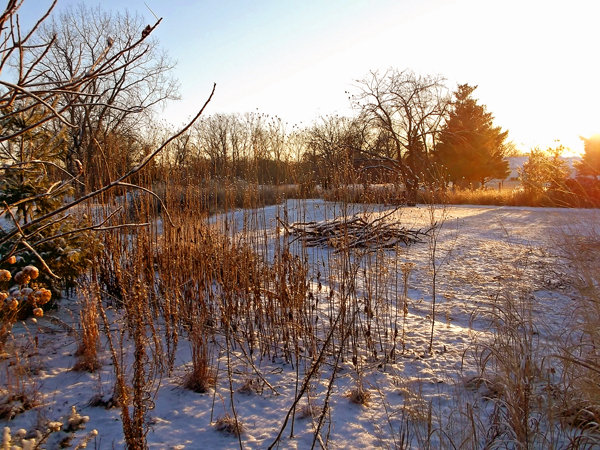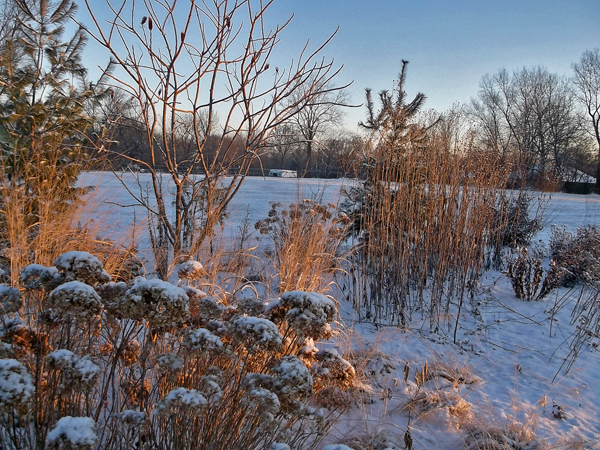 When nature surrounds your home, there is always something that inspires awe – a kiss of winter sunbeams and a dusting of snow makes it all a bit more magical.