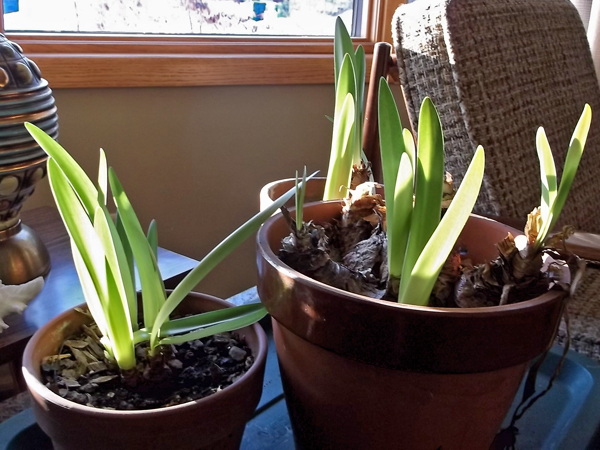 A month ago, on January 12th, I began the process of bringing my amaryllis bulbs out of their dormancy by taking them out of basement storage, pulling off the dead leaves, watering them well, and putting them in a warm room, in front of a sunny window – expecting to see flowers in six to eight weeks.

A month later, they have put on about six inches of growth – no flower buds are visible yet and the oddly, the biggest bulb in the largest pot has failed to put on any growth … yet.   The smallest bulbs pushed up growth in about a week, the rest took an additional week, on the third week, the pots were watered again and will be watered approximately once a week from now until the month of September, when water will be withheld so that they will go back into dormancy.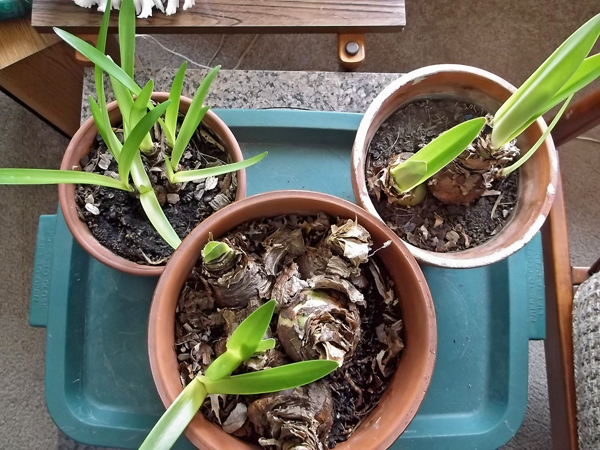 A month ago the potted bulbs were brought up from my basement pump room, a cool room where I store summer bulbs such as canna, potatoes, and tender geraniums.  You can refresh your memory of the process here.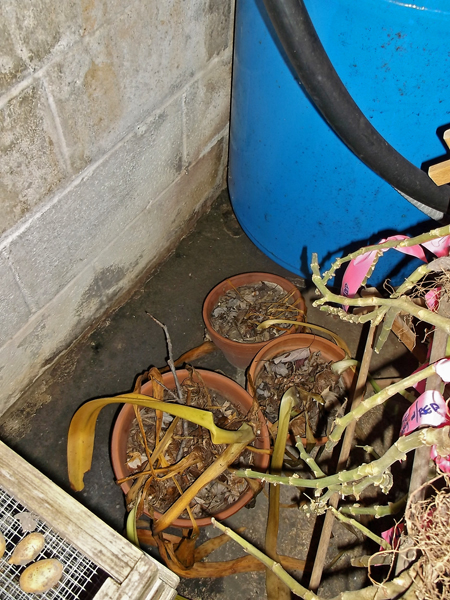 The amaryllis bulbs in winter storage – a cool dry area, above freezing temps.