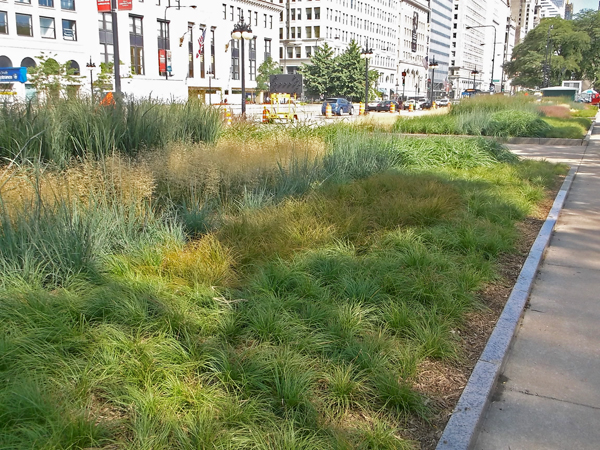 This past August I noticed a new garden along South Michigan Avenue, just south of Jackson Street, in downtown Chicago, and while most of the landscape beds along the commercial district of Michigan Avenue are filled with seasonal flowers, these beds were more reflective of the nearby gardens designed by Roy Diblik at the Art Institute of Chicago and the Shedd Aquarium, and Piet Oudolf's Lurie Garden in Millennium Park, two blocks north; the beds were planted entirely in ornamental grasses, including some Midwest native grasses.

These beds once held petunias, angelonias and other summer annuals.  The new plantings of ornamental grasses are not only a better economic solution, they beautifully give a nod to the unique Midwest prairie landscape.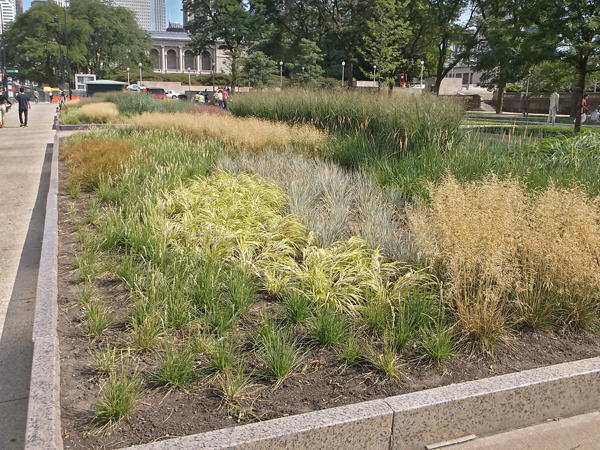 Over a dozen varieties of grasses and sedges make up the plantings, the various species form a block-long tapestry of complementary and contrasting texture and color.  Below is a list of the grasses that I identified, some cultivars are a "best guess."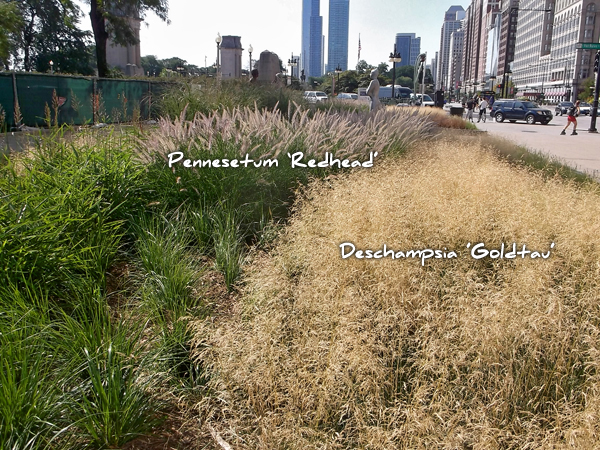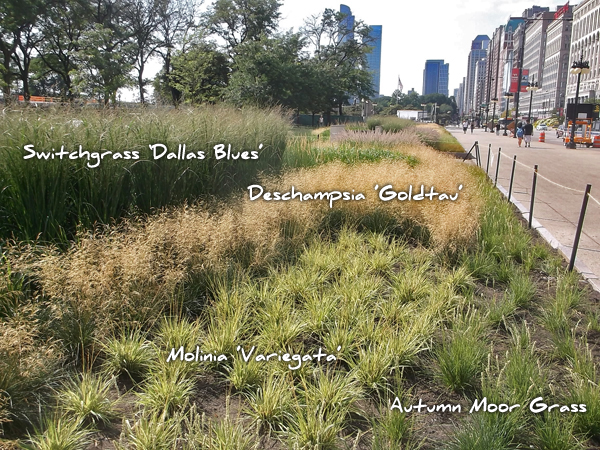 Having been only recently planted, the grasses are not yet mature, but are looking good during their first August.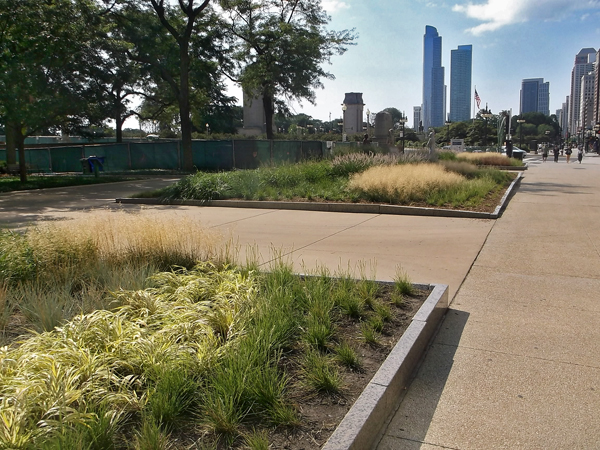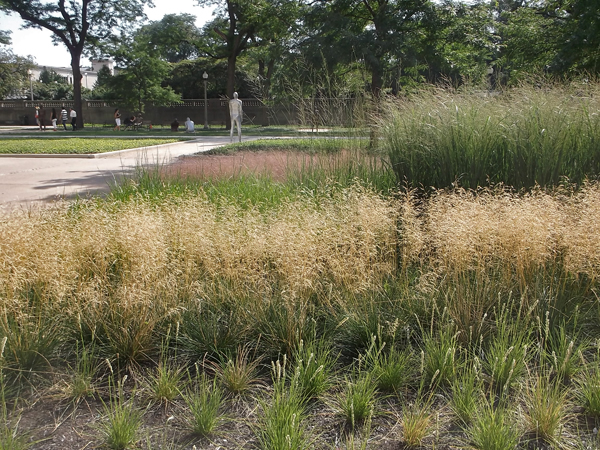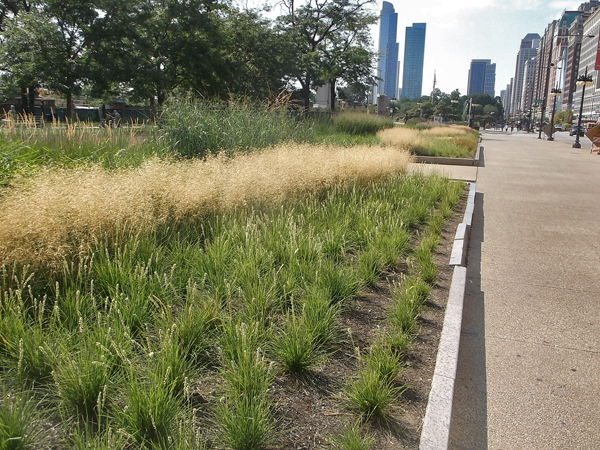 Some Autumn Images of the Garden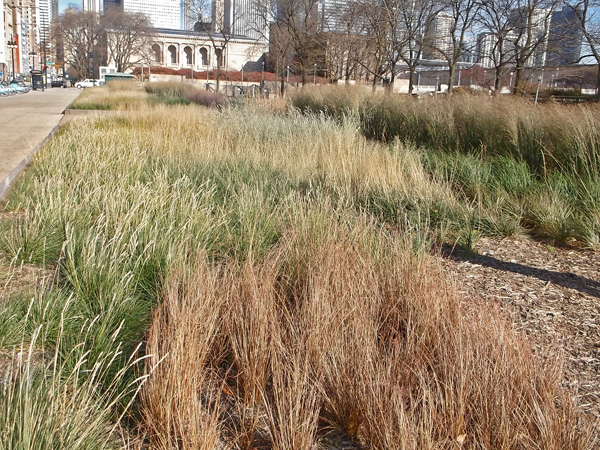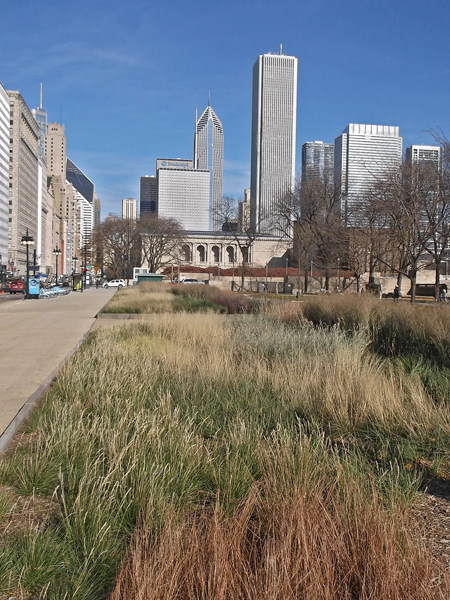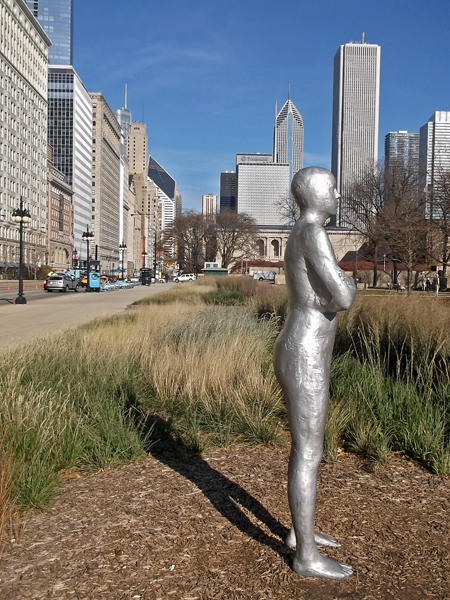 An aluminum figure stands among the grasses, part of a larger art installation called "Borders" by Icelandic sculptor, Steinunn Thorarinsdottir.
Some of the grasses show a dramatic color change, such as the Little Bluestem.  Shown above in its summer blue-gray foliage, and below in its autumnal copper-rose hue.  Also notice, also, how much the 'Red Rooster' sedge has grown since August – the "hair plug" look is gone.