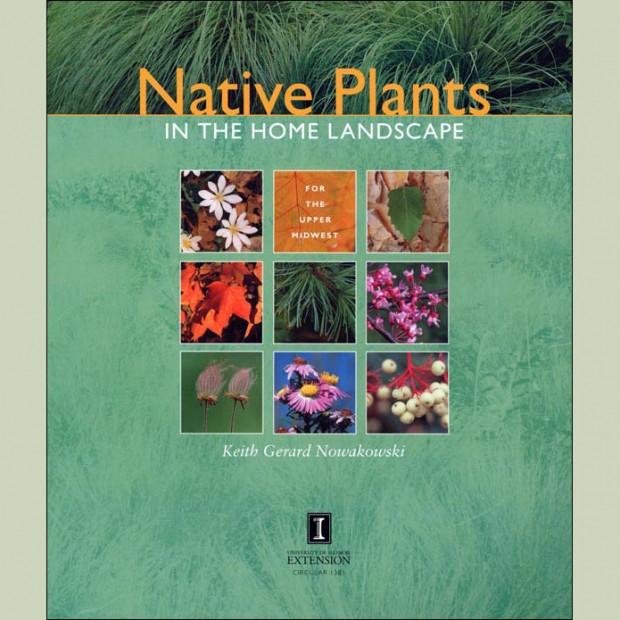 Native Plants in the Home Landscape, for the Upper Midwest
byKeith Gerard Nowakowski

Written with the homeowner in mind, this book covers the history of how the Great Tallgrass Prairie came to exist, how very little of it remains today, and how introducing native plants into the designed landscape can help to extend the green edges of our managed natural areas and form corridors between these preserves.  How to tackle this concept without your front yard looking like a weed patch is why this book was written.  Covered, are plants that not only help evoke the Midwestern landscape, but can also be quite ornamental in their own right.  In addition to discussions on their garden worthiness, proper placement is expressed and good companion plants are suggested.
This 120 page volume, covers 80 native plants, including trees, shrubs, wildflowers, grasses, and ferns.

Full color photos of each species and descriptive text help the give the reader a clear idea of how these plants can best be used in the designed landscape.

Click on the pages below for a larger view:

To see additional excerpt

s from

the book click here
You can read an extensive review of

the 

boo

k here
A Recommended Read by: